M&M Industries
We are proud of the work we do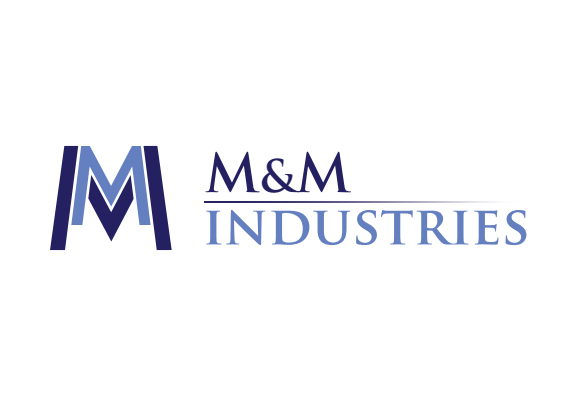 Website Design • Website Development • Search Engine Marketing • Search Engine Optimization • Web Strategy / Consultation • Branding • Logo Design • Videography
This U.S. based manufacturing company hired us to help with their branding and website. We took their outdated online presence and created a responsive website that better reflects their brand and helps set them apart as a leader in the plastics manufacturing industry. We also manage their SEO/SEM and have produced several videos and commercials for the company.
Mission & Values Video
M&M hired us to create a video that showcases their commitment to customer service. This video highlights the Mission and Values of the company, while also covering some of the user-friendly customer support options.
---
Website Background Video
This video is used in the hero/header of the website, and is also played on the screens of the beautiful tradeshow booth we designed for M&M during industry tradeshows.
---
Commercial Videography: SuperKube Ad
Introducing a new product line, M&M wanted to create an ad that would be used in their industry marketing digital ads. From scripting and pre-production, to hiring the actor and post-production, this was the result.
---
Logo Design & Branding
Our design team worked with the client to create a logo that reflects their corporate identity. The new, fresh design utilizes minimal colors for easy print applications and transitions well from dark to light backgrounds.
---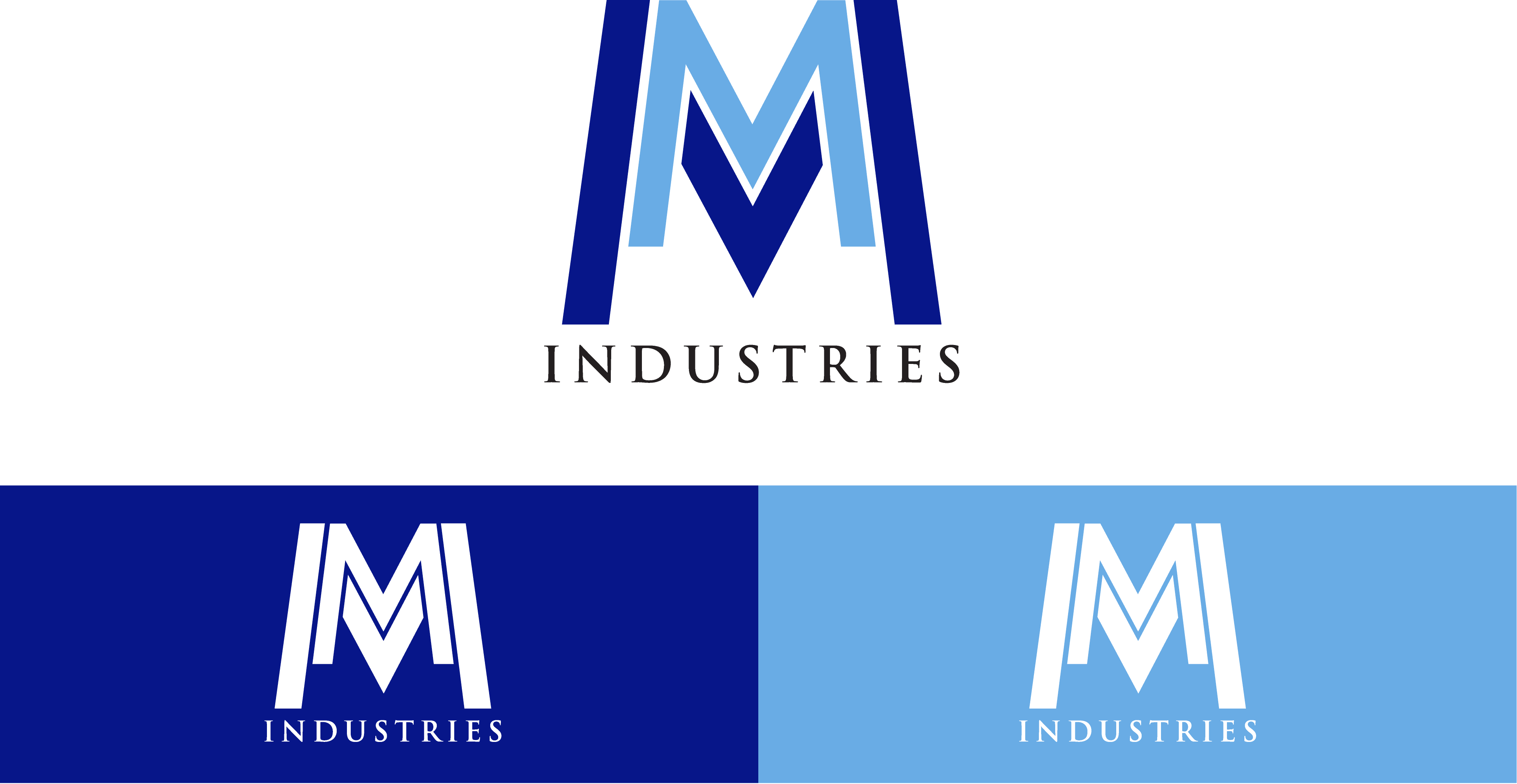 Website Design: Homepage & Video Hero
On the website homepage, we wanted to immediately capture the user's attention. Our video crew created a video showcasing the facilities, workers and products which plays immediately in the background of the homepage. Large calls to action lead you to the main content of the homepage, where users are immediately introduced to the company's primary products, followed by more information about the company.
---

Website Design: 3D Photography
3D photography allows users to interact with the products, seeing the product from all angles, along with the ability to view feature information in hotspots.
---
Website Design: Products
This U.S. Manufacturer carries multiple variations across their product series. As a result, we streamlined the most commonly requested information about each product series into an easy to view, responsive chart.
---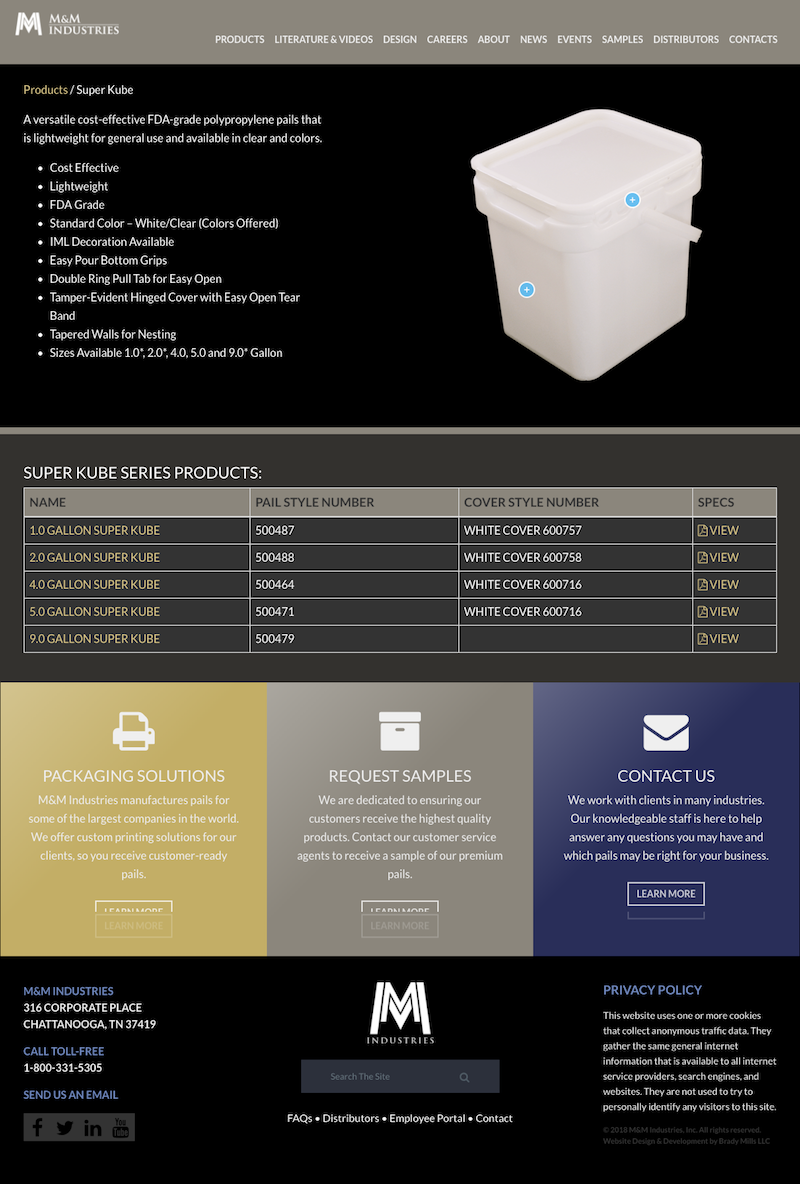 Website Design: Interactive Distributor Store Locator
Interactive locations map allows visitors to easily find distributors in their local area.
---