Atlanta Web Design & Digital Marketing Agency
Atlanta web design and digital marketing agency specializing in web development, SEO & PPC. With over 18 years in business, our Atlanta web design and digital marketing experts are committed to delivering excellence in both design and marketing, giving your business the competitive edge it deserves.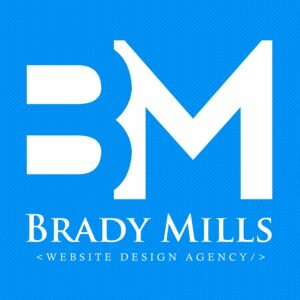 Our Atlanta Web Design & Digital Marketing Services
Our comprehensive suite of services and seasoned marketing professionals tackle the complex challenges businesses face. Regardless of your starting point, we'll guide you along the path to success, encompassing everything from brand identity and core offerings to communication strategies and channels.
About Brady Mills - Atlanta Website Design & Internet Marketing Agency
We are a leading Atlanta web design and digital marketing agency, helping businesses across the globe transform into digital powerhouses. 
Founded in 2006, our team of experts has over 18 years experience creating innovative and results-driven digital marketing strategies and award-winning web design tailored to meet the unique needs of your business. 
We pride ourselves on delivering exceptional service that encompasses all aspects of digital marketing. Our comprehensive approach includes web design, search engine optimization (SEO), social media marketing, pay-per-click advertising (PPC), commercial photography, video production, and more.
Our commitment to staying ahead of the curve in the ever-evolving digital landscape has made us the go-to Atlanta web design and digital marketing agency for businesses in a variety of industries. 
Our mission is to deliver measurable results that help you connect with your target audience, drive traffic to your website, and ultimately, grow your business.
Graphic Design
Web Design
Web Development
WordPress Design
Digital Marketing
SEO
PPC
Branding
Content Marketing
Photography
Videography
Quick Website Repair
As a trusted partner, we work closely with you to understand your goals, audience, and industry to develop a customized marketing plan that aligns with your vision. 
Our passion for excellence and our dedication to your success make Brady Mills the ideal choice for your digital marketing needs.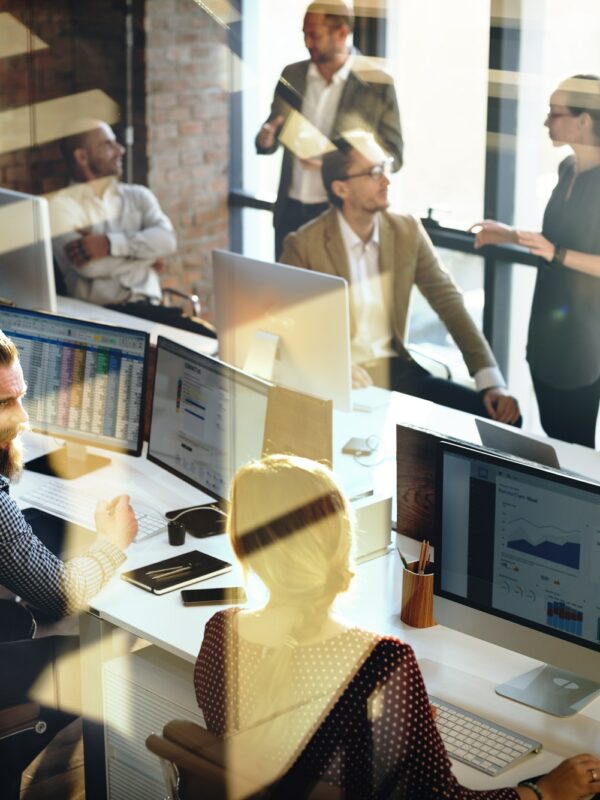 How much does a website cost?
The cost of a website can vary significantly depending on various factors. These factors include the complexity of the design, the features and functionality you require, and the expertise of the web design team you choose.
Generally, here are some cost ranges to consider:
Basic Website: A simple, one-page landing page can cost anywhere from $500 to $1,000. These are ideal for startups who just need a basic page for linking from various third-party sites, Google and other platforms. 
Small Business Website: A more comprehensive website with multiple pages and some interactive features may range from $1,000 to $5,000.
E-commerce Website: If you plan to sell products online, e-commerce websites can cost between $2,500 to $25,000 or more, depending on the number of products and complexity.
Custom, High-End Website: Large enterprises and businesses with specific, complex requirements can expect to invest $25,000 to $65,000 or more.
It's important to remember that ongoing costs, such as hosting, domain registration, and maintenance, are separate from the initial development cost.
Additionally, the price can be influenced by the choice of a web design agency, their experience, level of involvement in strategic guidance, location, and the technologies used in the project.
To get an accurate estimate for your unique project, give us a call at 1-888-482-3666. We will provide a detailed quote based on your specific needs and objectives.
Keep in mind that while cost is a crucial factor, it's equally important to focus on the quality and functionality of your website to ensure it meets your business goals and user expectations. While solo developers may offer lower rates, agencies can often work faster and provide more valuable strategic guidance to help improve your results.
Can I hire someone to design my website?
Yes, you can absolutely hire someone to build your website. In fact, many businesses and individuals choose to work with professional web designers or web development agencies to create their websites.
Hiring a web design expert offers several advantages:
Expertise: Web designers have the knowledge and skills to create a website that not only looks great but also functions effectively. They can ensure your site is user-friendly and responsive across different devices.
Customization: Hiring a professional allows you to create a website tailored to your unique needs and branding, ensuring it stands out from the competition.
Time Savings: Building a website from scratch can be time-consuming, but a professional can complete the project efficiently, freeing up your time to focus on your core business activities.
Technical Support: Web designers can provide ongoing technical support and maintenance, ensuring your website remains up-to-date and secure.
SEO Optimization: A web agency often offers additional digital marketing services and can optimize your site for search engines, improving its visibility in search results.
When choosing a web designer or agency, it's essential to research their portfolio, reviews, and pricing to find the right fit for your project.
By working with experts, you can ensure that your website is an effective tool for achieving your online goals.
Do I need to hire a web designer near me?
You have the flexibility to hire a web designer from anywhere and still achieve excellent results. In today's interconnected world, geographical proximity is no longer a limiting factor in choosing a web designer.
Here's why:
Remote Collaboration: With digital communication tools and project management software, you can easily collaborate with a web designer, regardless of their location. This opens up a broader pool of talented professionals to choose from.
Specialization: By looking beyond your local area, you can find web designers who specialize in your specific industry or niche, offering expertise that might not be available locally.
Cost Efficiency: Web designers in some regions may offer competitive pricing, which can be more cost-effective than hiring a local designer.
Experience Matters: Focus on the designer's portfolio, reviews, and references rather than their location. Quality of work and experience are often more critical indicators of success.
While hiring a web designer remotely can be a great choice, it's important to ensure effective communication, clear project expectations, and well-defined milestones to achieve the desired results.
Ask your prospective developer or agency how and how often they will communicate with you throughout the project.
Whether near or far, the key is to choose a designer or agency that aligns with your vision and goals for your website.
Look for developers and agencies who take the time to listen, ask questions, offer constructive feedback & suggestions, and who place a genuine interest in you and the success of your business.
Our Atlanta web designer team works with companies across the globe. Utilizing project management tools such as Basecamp and online meeting tools, you'll never know we aren't right next door.
What web platform should I use?
With almost half of all modern websites powered by WordPress, it stands out as one of the top website platforms.
WordPress is renowned for its user-friendly interface, extensive customization options, and a vast library of plugins and themes, making it an excellent choice for various types of websites, from blogs to e-commerce stores and beyond.
Why WordPress?
Versatility: WordPress is incredibly versatile, capable of creating almost any type of website. Whether you're launching a personal blog, a corporate website, or an online store, WordPress can accommodate your needs.
Ease of Use: Its intuitive dashboard and content management system (CMS) make it accessible to both beginners and experienced users. You can easily add, edit, and manage your website's content.
Plugin Ecosystem: WordPress boasts a robust ecosystem of plugins that enhance functionality. These include SEO tools, e-commerce integrations, social media sharing, and more.
Themes: You can choose from a vast array of themes to give your website a unique and professional look. Whether you want a classic design or a modern, mobile-responsive layout, you'll find it in the WordPress theme directory.
While WordPress is a top choice, other popular web platforms worth considering include:
Wix: Known for its drag-and-drop website builder and all-in-one hosting, suitable for beginners and small businesses.
Squarespace: Offers stunning templates and is user-friendly, making it an excellent option for creatives and artists.
Shopify: If you plan to create an e-commerce site, Shopify is tailored for online stores, offering a wide range of e-commerce tools and templates.
Ultimately, the best web platform for your site depends on your specific needs, technical expertise, and future goals.
It's advisable to assess each platform's features, costs, and the type of support they offer before making your decision.
An experienced developer or agency can help you make an informed choice about which platform is best for you.
At Brady Mills we build on a variety of platforms, but WordPress is the most popular. Learn more about our Atlanta WordPress Developers.
Are there different types of web developers?
Yes, there are different types of web developers, and they specialize in various technologies and aspects of web development.
PHP developers are a significant segment of the web development community, as PHP is a server-side scripting language powering a substantial portion (approximately 80%) of all websites. In fact the largest website platforms, including WordPress, are powered by and serviced by PHP developers.
Some other specialized roles include:
PHP Developers: PHP is a widely used language for building dynamic websites and web applications.
PHP developers focus on creating and maintaining web applications, content management systems, and e-commerce platforms. They work with PHP frameworks like Laravel, Symfony, and CodeIgniter.
Front-End Developers: Front-end developers concentrate on the user interface and user experience (UI/UX) of a website. They use technologies such as HTML, CSS, and JavaScript to create visually appealing and interactive web pages. Popular JavaScript libraries and frameworks include React, Angular, and Vue.js.
Back-End Developers: Back-end developers handle the server-side of web applications, including databases, server architecture, and application logic. They work with various programming languages and frameworks, such as Python (Django), Ruby (Ruby on Rails), and Node.js.
Full-Stack Developers: Full-stack developers have expertise in both front-end and back-end development. They can build and maintain entire web applications, from the user interface to the server-side components.
A full-stack developer may have proficiency in PHP, JavaScript, and other technologies.
Mobile App Developers: While not web developers per se, mobile app developers focus on creating applications for smartphones and tablets. They use languages like Swift (iOS), Kotlin (Android), and cross-platform frameworks like React Native or Flutter.
It's important to note that the choice of a web developer or team depends on the specific needs of your project.
If you require a PHP developer, ensure they have experience with PHP and relevant frameworks.
For more comprehensive web development projects, you may opt for full-stack developers who can handle various aspects of your website or application.
And for mobile apps, you'll want to work with dedicated mobile app developers with expertise in the required platform.
In summary, web development is a diverse field with different types of developers specializing in various technologies, depending on the specific requirements of your project.
Website development agencies often have a variety of developers and resources to help address a wide range of project types.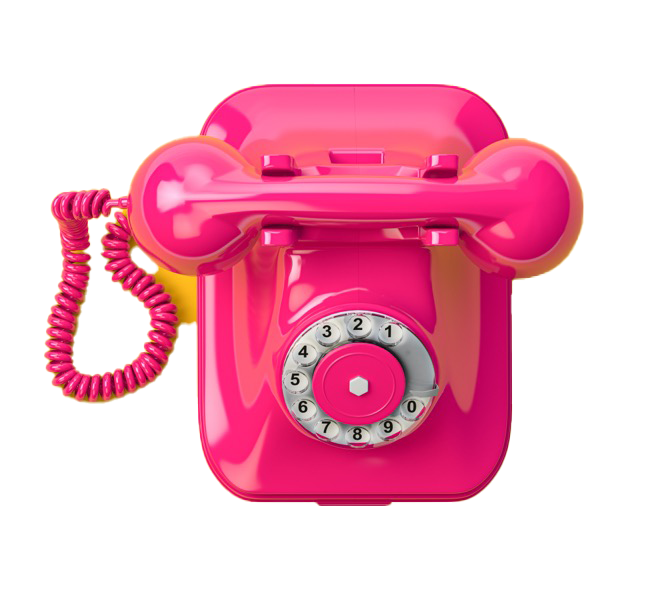 Our Web Design & Digital Marketing Clients
Joining Hearts President
2023-07-14
Brady's professionalism and attention to detail exudes his beyond standards to ensure his clients are not only satisfied but exceeds in work. He totally revamped our website and made it more user friendly and provided supreme consultation to ensure the smooth transition and we were not down for any period of time when we launched. He is always available to assist when we have questions or need support. I highly recommend.
I started a podcast in July of 2021. I reached out to Brady to help me make my website better, the person I originally hired lacked vision or listened to what I wanted. Brady listened to what I wanted for my website and took it to an entirely new level!! Not only did he take it to a new level, he showed me how to manage my website and make updates. Anytime I call Brady with a question or concern, he gets back to me right away....STILL in 2023. I love Brady, and I recommend him to everyone!
Caroline Karolinko
2023-07-12
I absolutely LOVE working with Brady. He is readily available and has so much knowledge. He also is detail oriented and has a great eye for design!
Justine Gesualdi
2023-07-11
Brady has worked with us for years and has been our web designer and up keep. He is a great guy and responds quickly!! We recommend him for businesses especially.
Cathy Beardsley
2023-07-11
We have worked with Brady for over two years. He helped us completely redesign our website and continues to support updates to the site as well as other technology projects we are working on. Although Brady is a consultant, he works like a team member and is available to help whenever we need him!
Heather Shields
2023-07-11
To say that I love working with Brady Mills is a bit of an understatement. After all, when SEOs and Designers work together, it can go either way. Luckily, through a messenger-like service of recommendations, my company was introduced to the Brady Mills agency as simply "a super website designer resource." I myself work for a media agency that has no real connections for creative services that we offer our clients. Well, that has certainly changed. From the beginning of a website and branding redesign, as well as site migration, I've loved partnering with Brady and team because the communication (understanding vision, asking questions, timely responses, accessibility, talent of representing company marketing and sales and execs, etc.), passion, and creativity has been top-notch. They were able to craft a wonderfully digital experience for a client that was so impressive, I went on to share the work and proven lift in site usage and conversions with the rest of my agency. I recommend Brady Mills to every company seeking to enhance their website to solidify that B2B or B2C connection online. If I sound a bit overzealous it's because I am. In my couple decades' work in SEO, content, analytics, and consulting, I hadn't found a better site designer until early 2021. If I could give six stars, I would.
If you need someone who is extremely knowledgeable of the industry, an efficient worker and easy to deal with when designing or updating your company's website, Brady Mills is the best choice. Five stars - all day, every day!
I contracted Brady for a website for a political race. He was professional and courteous, and the product was beyond expectations, very user friendly. Definitely highly recommend!
Catherine Martucci
2016-07-10
I've worked with Brady Mills on several projects including website redesign, web development, SEO, email marketing, and social media projects. He is a ROCK STAR! He knows all the latest technologies and best practices. And best of all -- he is both easy and fun to work with. I highly recommend you do business with Brady!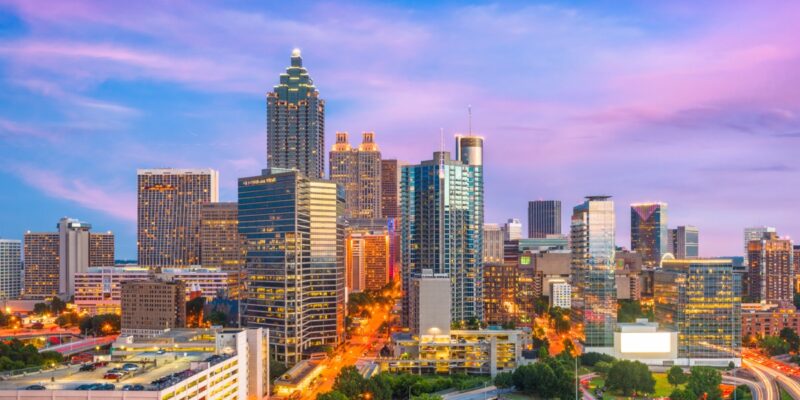 Have questions? Fill out the form, call us or email. We are here to help.