Direct MD Source
We are proud of the work we do
Website Design • Website Development • Branding • Logo Design
DirectMDsource was founded by board certified physicians and provides an innovative strategic online staffing solution for per diem, short-term, long-term and permanent healthcare assignments across the nation.
Logo Design & Branding
Logo design and branding.
---

Website Design: Homepage
A clean homepage highlights the key elements that make this service stand out.
---
Website Design: CTA Segmentation
DirectMDSource serves both employees looking for jobs and physicians and hospitals with staffing needs. This page helps direct the two customer segments to the appropriate next action.
---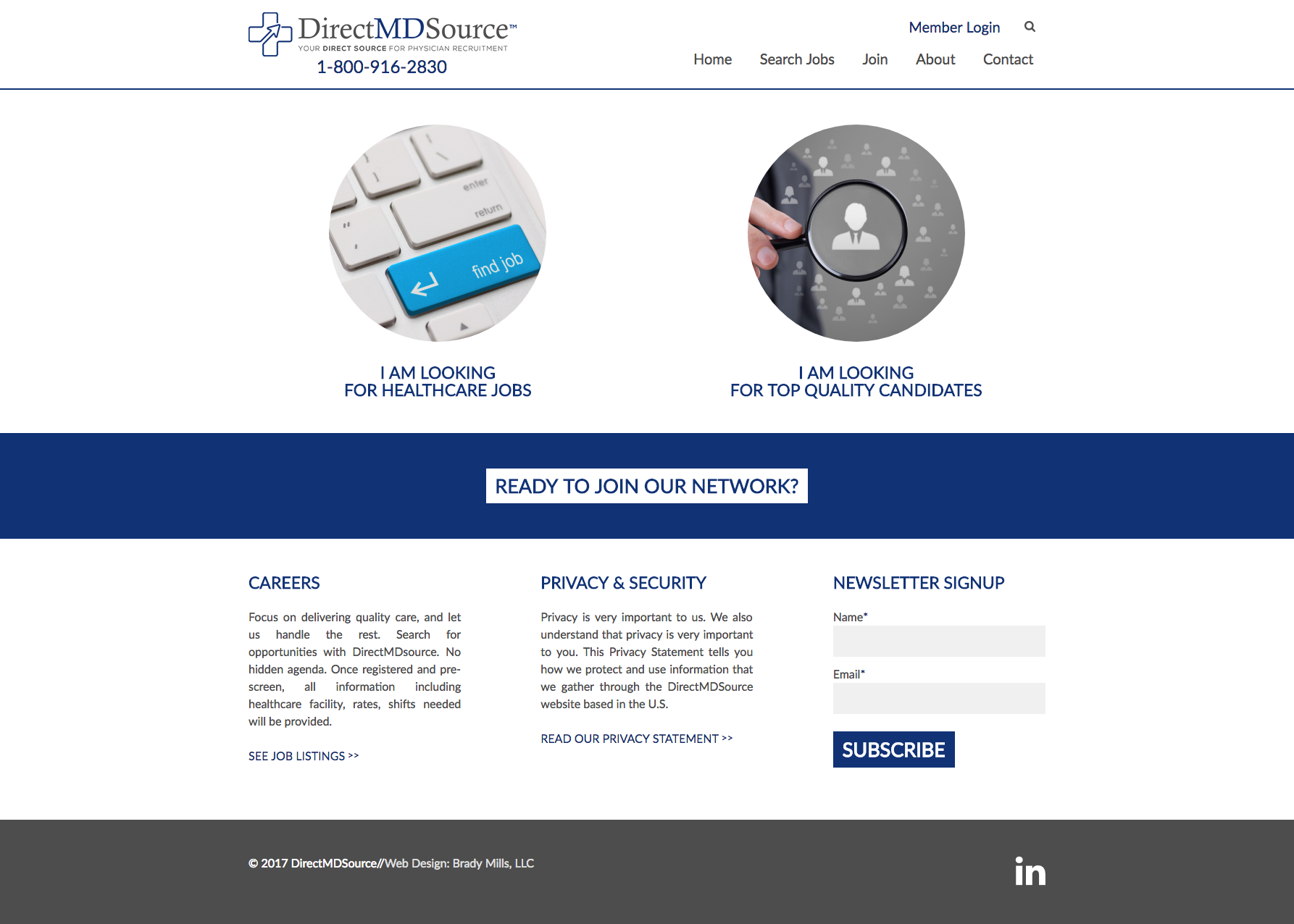 Website Design: Contact Page
The contact page prominently features additional calls-to-action for users to sign up, and provides a contact form and location details.
---