A Step Ahead Kids – Orthotics & Prosthetics
We are proud of the work we do
Website Design • Website Development • Search Engine Optimization • Web Strategy / Consultation
A Step Ahead specializes in prescriptive, splints and braces for orthopedic and injury needs and upper and lower prosthesis. Located in Nashville, Columbia, Clarksville, Hendersonville and Murfreesboro, Tennessee, they offer bracing for management of all traumatic, post surgical, chronic, acquired, and congenital abnormalities. We designed and developed the company's new website for both their adult orthotics & prosthetics division and their child orthotics & prosthetics.
Website Design: Homepage
A Step Ahead's homepage offers a quick peek at the company's products and services.
---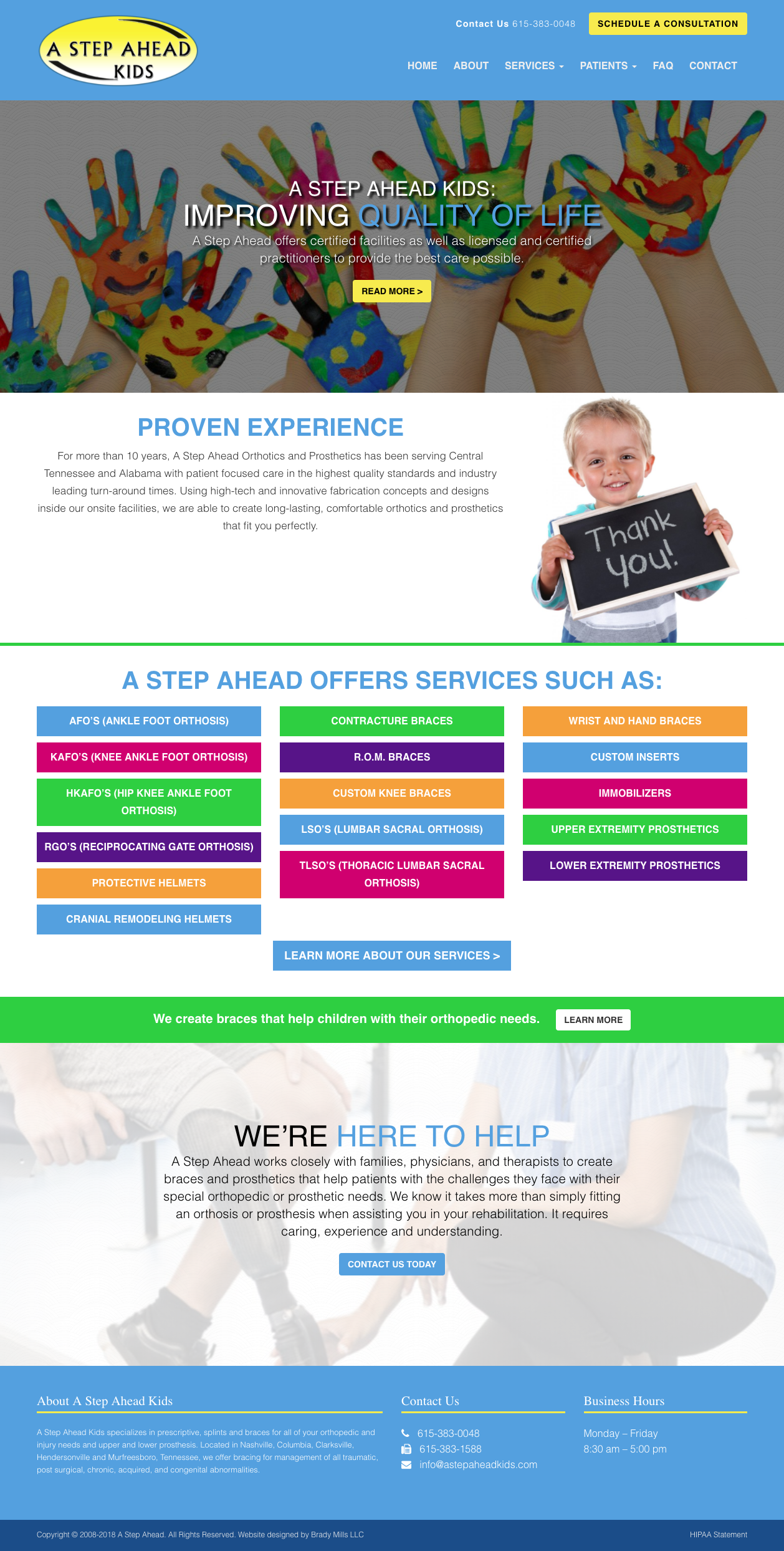 Website Design: Products Page
The children's division of A Step Ahead Kids offers products in a variety of patterns and designs. The patterns section of the site showcases the various patterns available and can be filtered by category. Clicking on a pattern allows the user to directly inquire about the pattern.
---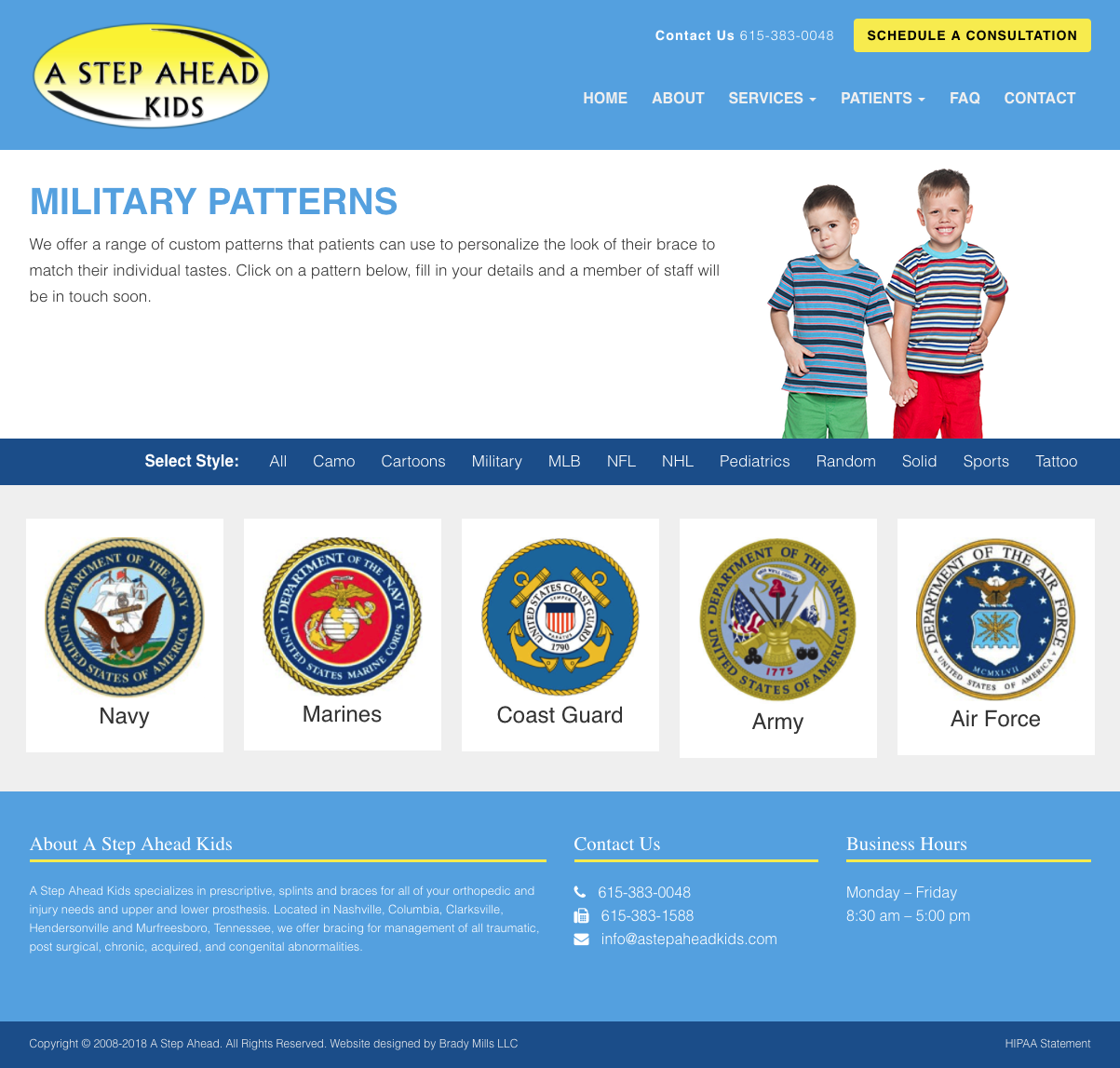 Website Design: Locations & Contact
The company has several locations, which are shown on the contact page along with a general contact submission form.
---