Advantages of Live Chat
Adding live chat on your website is a great way to capture new leads and proactively interact with your visitors. Many of our clients are finding that by utilizing live chat, they can increase prospect to customer conversions.
What to Look For in a Chat Software
When looking for a chat tool, it's important to find one that can be branded to match your website and capable of growing with your business. Live chat integrations should be easily managed by your team, including mobile apps to make on-site and off-site management possible.
Use Cases and Scenarios
Imagine being able to see a visitor to your website in real time, receiving alerts when they have been on the site for a specific amount of time or if they hit a specific page. Perhaps you have a "thank you" page on an inquiry form, or you have a new product. If you notice that a visitor is spending an above-average amount of time on one particular page, they may have additional questions. Why not push a chat to them in real-time.
Real-time, proactive live chat can help you engage a prospective customer when they are most likely to buy your product or service. Additionally, you can set up rules to automatically respond to a customer who meets specific criteria.
Our Favorite Live Chat: Pure Chat
One of our favorite tools for live chat on websites is PureChat. Learn more about their live chat tool.
PureChat has a great free version so you can try the software out, or you can use their Pro version to access all of the great monitoring, proactive chat and transcript tracking features (helpful for monitoring a team of live chat agents). Additionally, their mobile app is user friendly and chat agent scheduling allows you to easily set up automatic availability in the chat system (both on desktop and mobile).
Pure Chat: Customer Interface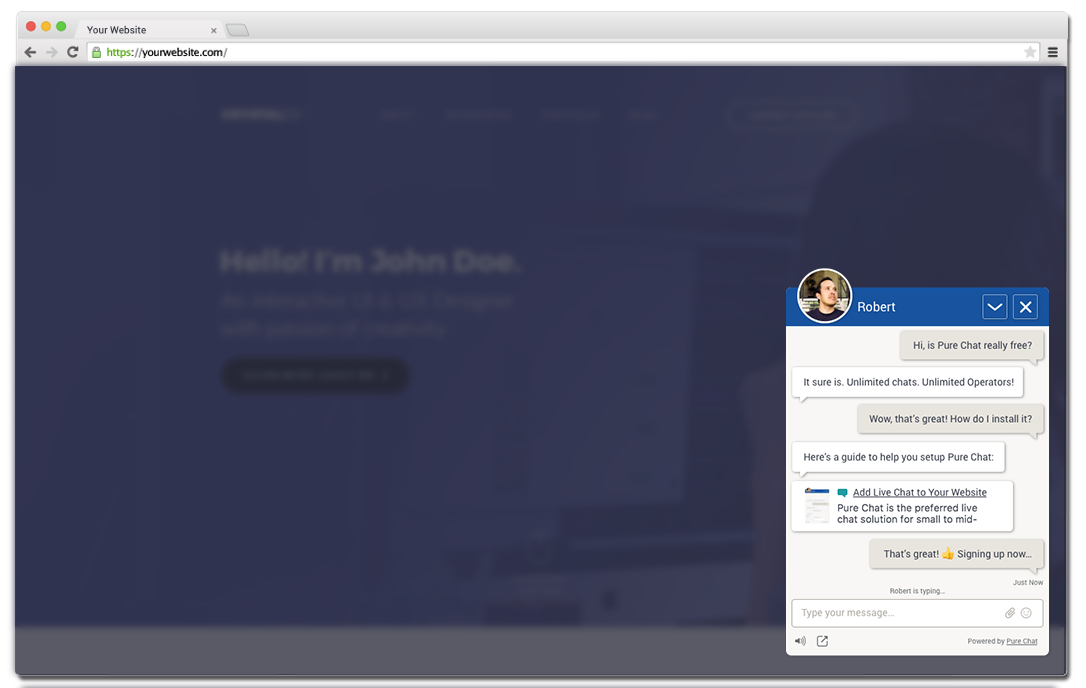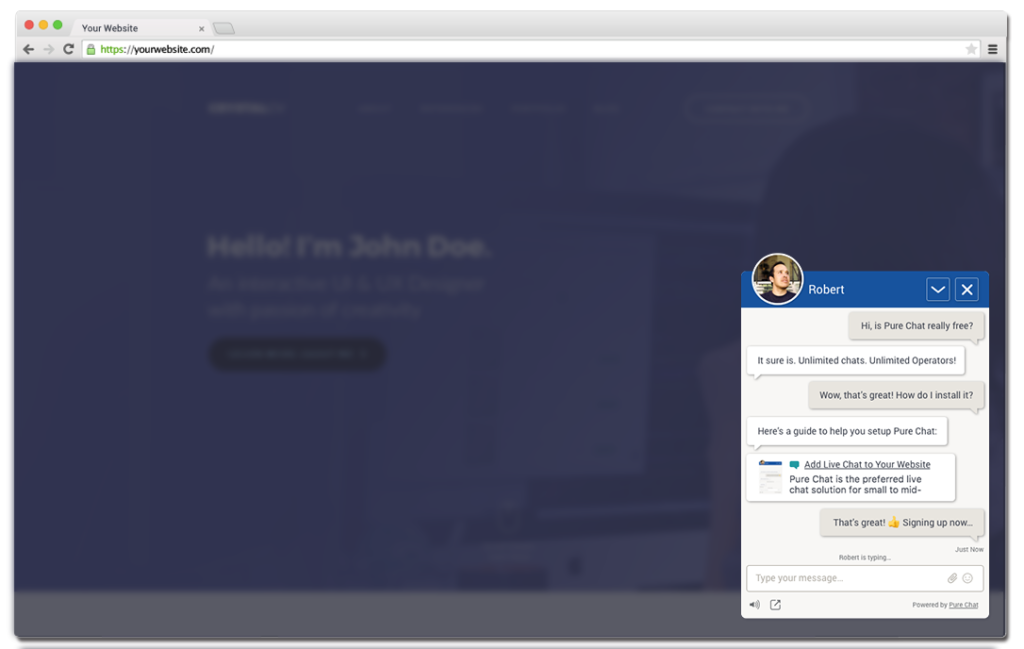 Pure Chat: Agent Interface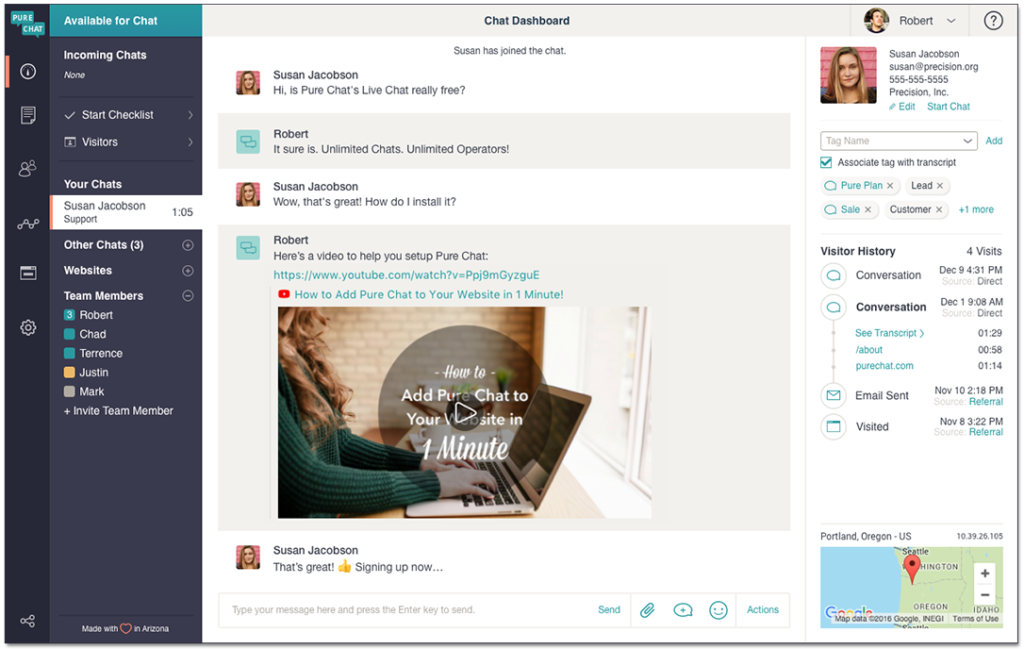 PureChat Setup
Adding live chat to your website is pretty simple. Get your free account on PureChat.com to get started. You will be guided through setup and download of the PureChat software (the mobile app is awesome). Once you have finished setup, you can copy the provided script into your website just before the closing </body> tag. If you are on WordPress you can alternatively download and configure the PureChat plugin.
If you need help setting up live chat on your website, contact us and one of our developers can quickly and easily set you up.