Atlanta Doctor, Scott Parry needed a fresh new website that provides user-friendly access to his services and the patient portal.
---

We implemented a frequently asked questions website page to answer common patient inquiries. This not only helps patients more quickly find the information they need, but also helps minimize phone calls and wait times at the front desk.
---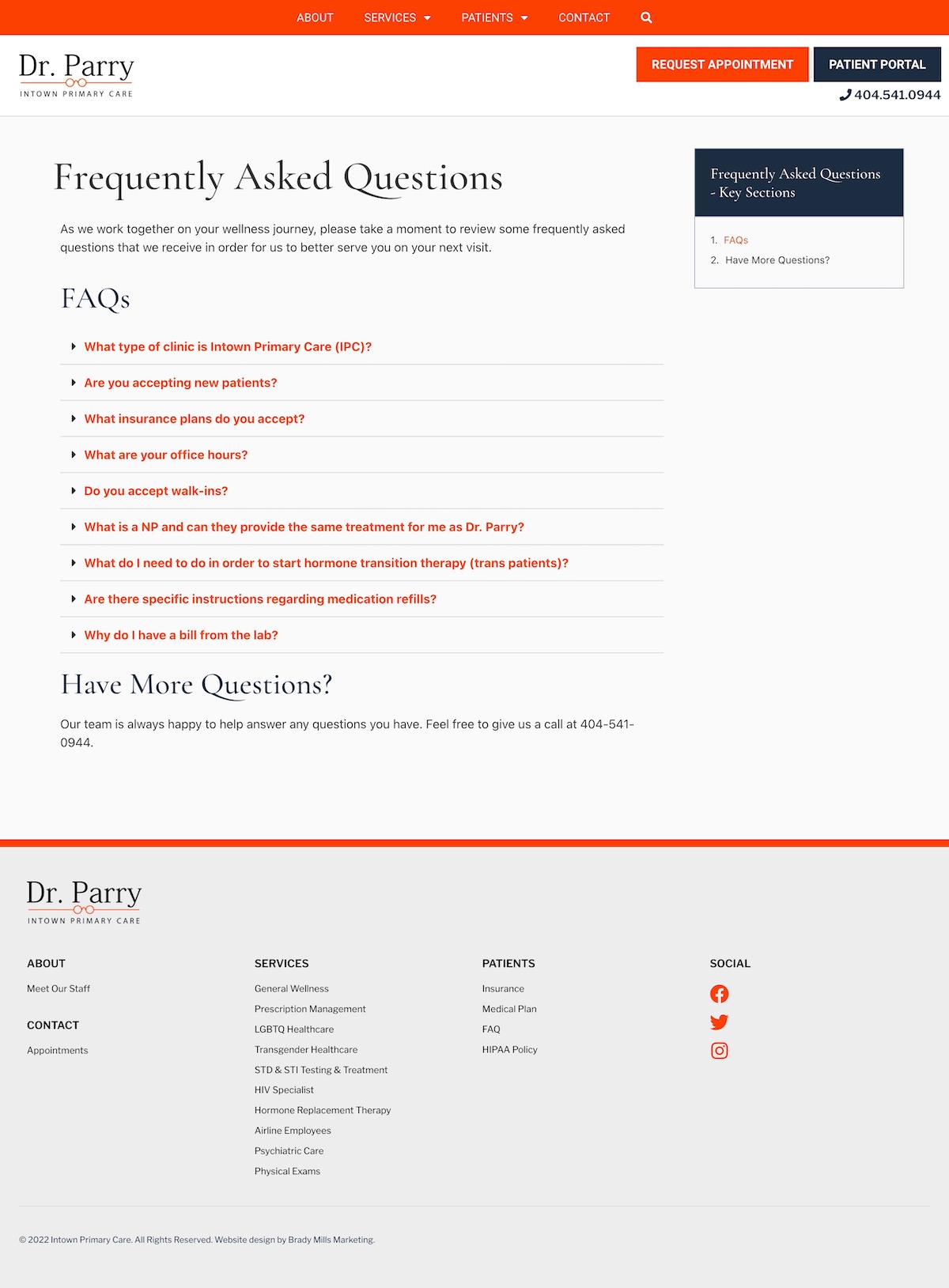 As a leading provider of hormone replacement therapy services, we implemented a testosterone quiz that allows patients to self-assess their potential testosterone deficiency and schedule an appointment.
---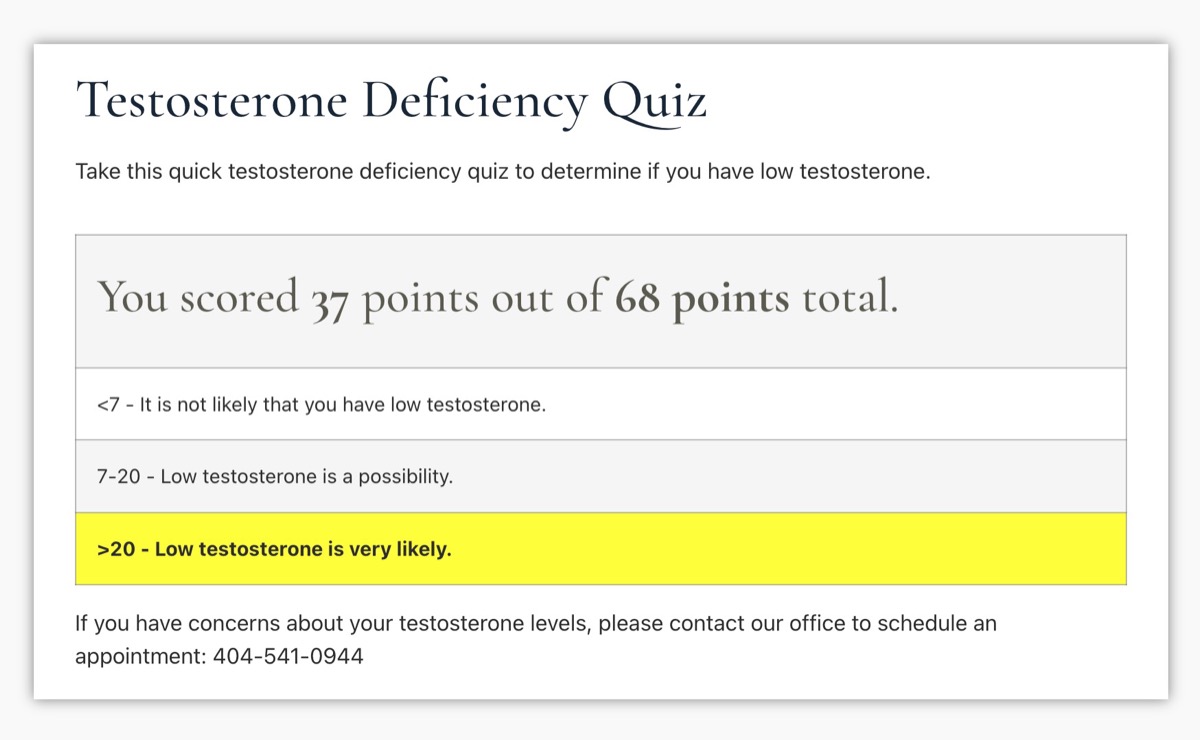 Finally, the new contact page provides information about the location of the practice, hours of operation and a map so website visitors can find all of the appropriate location information in one place.
---