Political Campaign Marketing
We have truly enjoyed ourselves over the past few months, working on one of our first political campaign marketing projects for Nashville Metro Council candidate Sarah Martin. Sarah is a true gem in East Nashville and we have been lucky to work along side her during her political campaign.
From online marketing and website development to videography by our own Ryan Mitchell … we have watched Sarah's campaign take flight. We are so proud of her and the great work we have accomplished together. We just wanted to share a taste of our political campaign marketing work here.
GOTV Campaign Landing Page
Getting the word out isn't enough when it comes to a political campaign's advertising strategy. It's important to create targeted landing pages that encourage people to get out during early voting and to ensure all supporters know when and where final election votes will take place.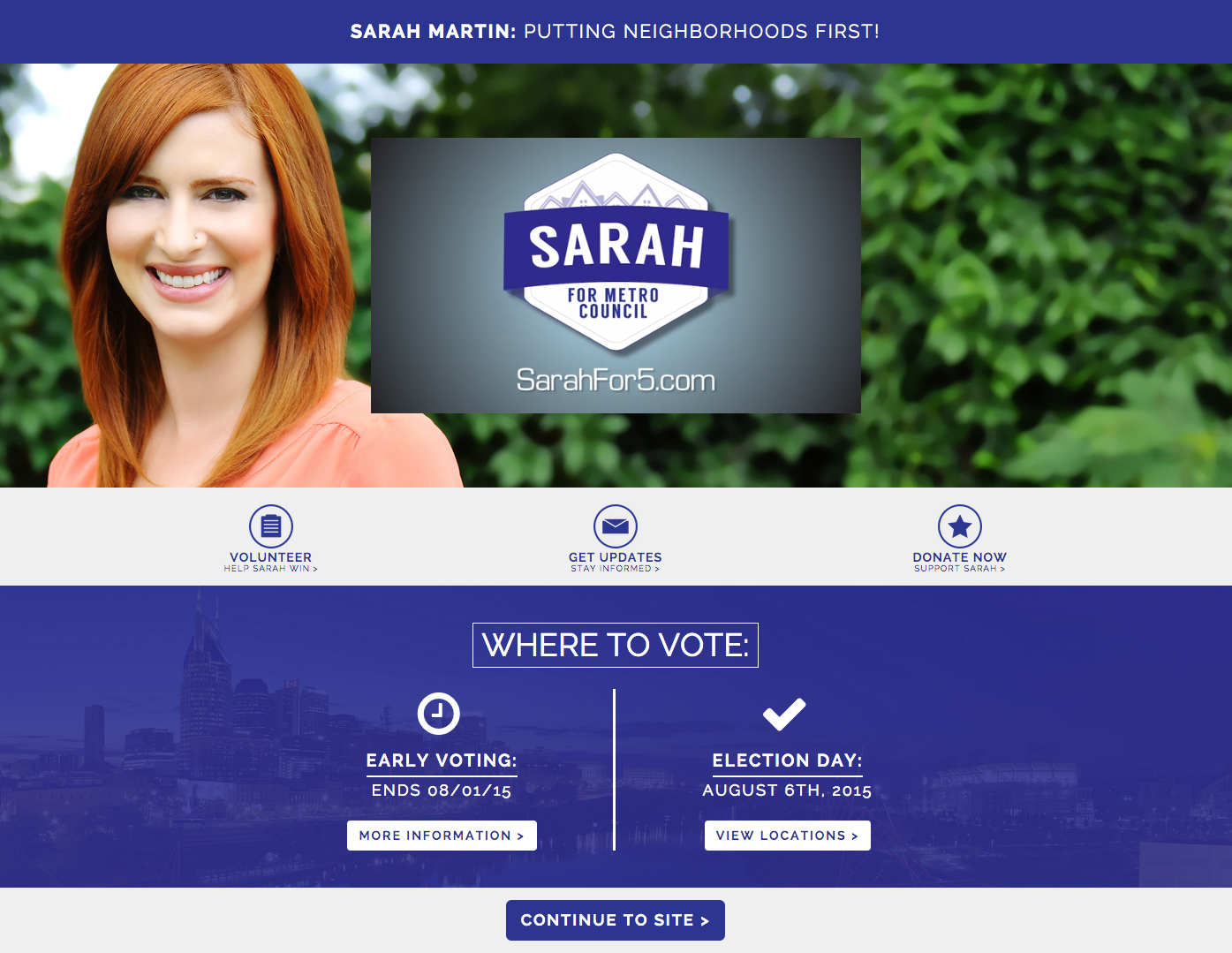 SarahFor5 Website
Throughout the campaign, SarahFor5.com has been the main hub of information about Sarah. Seamlessly integrated with NationBuilder's incredible suite of political campaign tools, this website serves to engage volunteers, communicate the campaign message and collect donations throughout her campaign.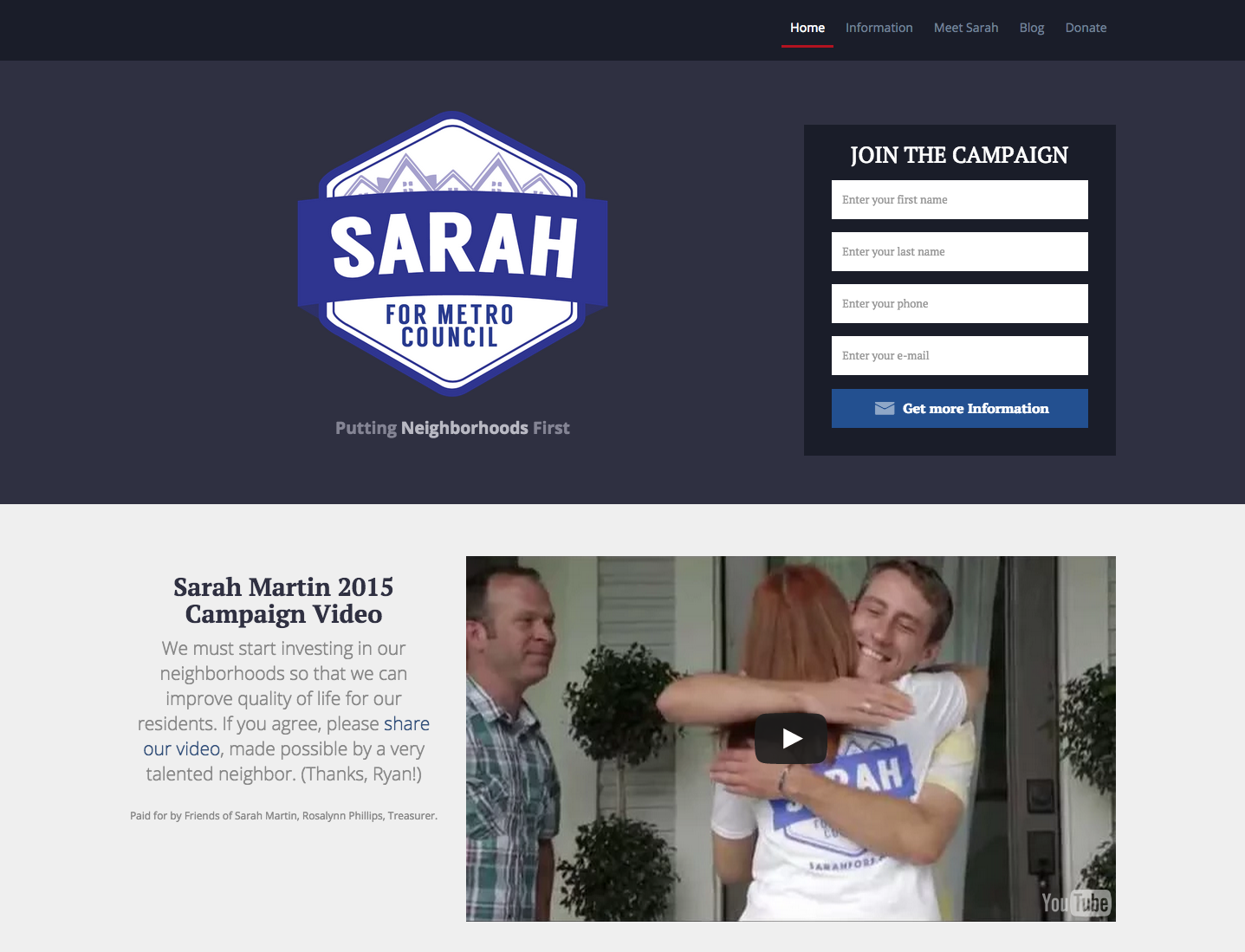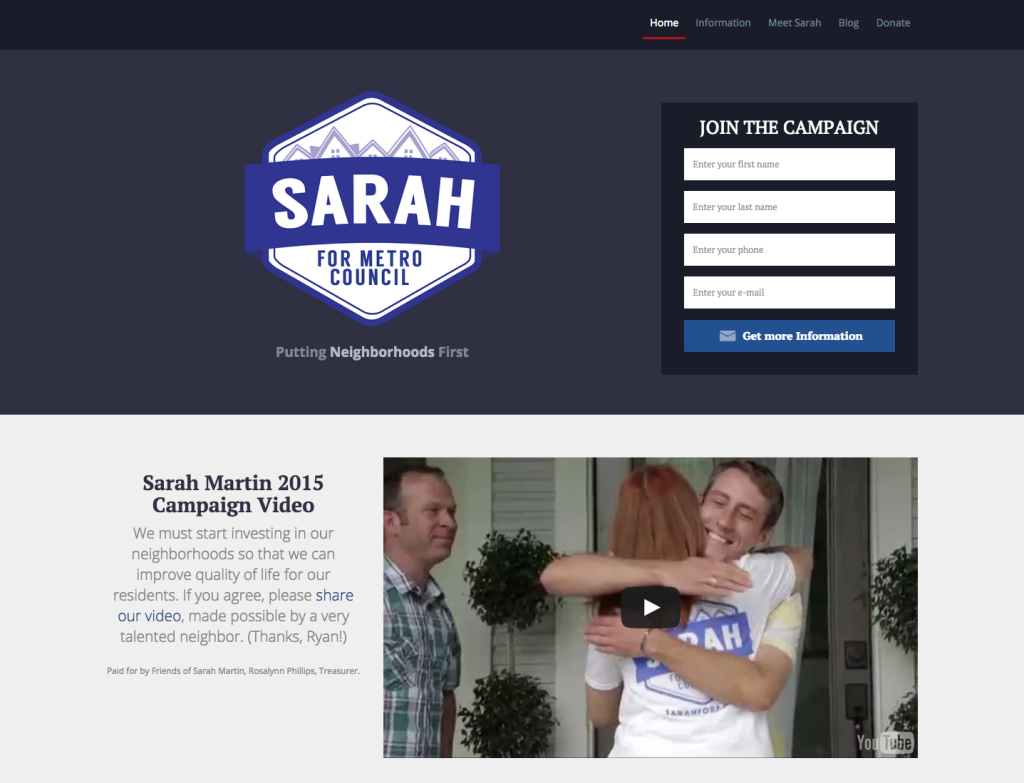 Advertising Collateral
Running campaigns across various advertising networks, we have helped Sarah's ads reach over 3,000,000 views in her target voter demographic during the election period.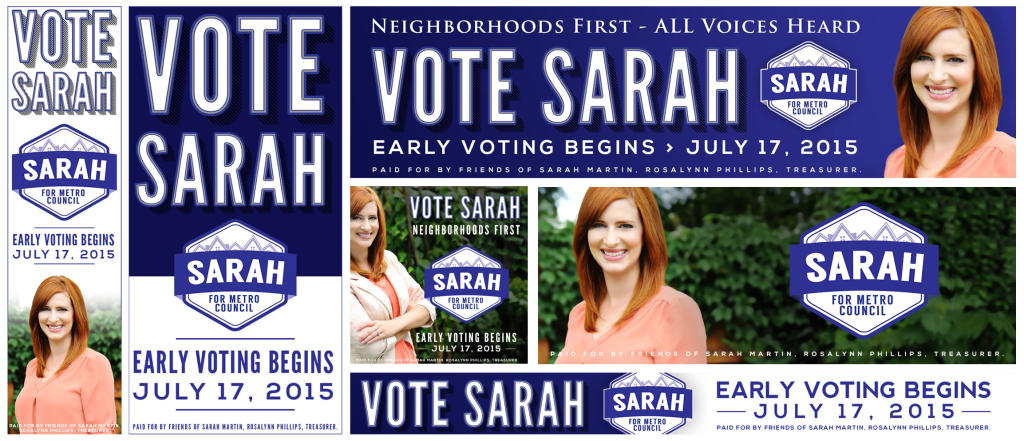 Videography
This campaign video, by our very own Ryan Mitchell, showcases some of the outstanding political campaign videography work we are capable of providing. We also do commercial videography work, just ask for more details.